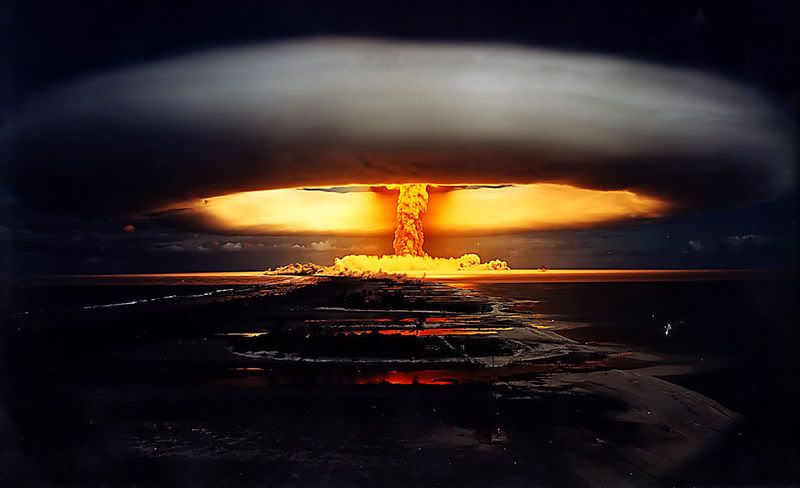 This goes way beyond simply being annoyed. You could call this a spinoff from the What Annoys You thread, I suppose, but this one is all the way at the top of the stairs, so to speak. I mean, these are things that you are just absolutely fed up with, to the point where you're about ready to blow some $#!+ up, ya know?!
So the official question is this: What are some of the things that you are
constantly
hearing, seeing, or having to deal with, that you are seriously -- and I do mean
seriously
-- sick and tired of?
I know I'm sick and tired of quite a few things myself... Yeah, I know. Big suprise, right? Anyway, I'll just run through a list of some of the things I can think of right off top. But I'm sure I'll be coming back to this thread again as other things I may have overlooked, or haven't dealt with yet until that time, come to mind.
1. Winter time -- Man, I HATE friggin'
Winter
time! Seems like that's the longest season on the calendar; can't wait to get here, and it's the last one to leave! Sometimes I wish Old Man Winter was an actual dude. Beatdown City, Sherlock's homeboy!!!
2. Politics -- I am just sick and tired.. of mother.. flunkin'... POLITICS!!!! Man, I don't even wanna
hear
about politics anymore! Every time I turn on the News, every time I go to a restaurant, every time my Dad comes to the house... *sigh* Come on, man, $#!+.
3. Beggars -- I can't stand people who beg all the time! Some folks need to learn the value of having what I call a "hustle hand". That doesn't mean going up to strangers on the street and asking for money all day everyday; that would be your "begging hand". So check this out: put the begging hand back in the pocket... There ya go.. and get the hustle hand
out
there!!!! That means put in some work, cut some grass, shovel some snow, rake some leaves, do SOMETHING to get you some money! Judas, I'm sick of folks always running up to me asking for things! And it's usually when I'm in a hurry to go pick up the kids or something.
4. Stupid People -- lol. Yeah, now I could go for days on end talking about these. Stupid people come in all varieties, and from all walks of life. Sometimes the stupidest people are actually some of the smartest, which is
really
a trip! But yeah, I'm sick and tired of dealing with these fools on a regular basis. Not like they can be avoided for any length of time, though.
5. Church Folk -- Now these
can
be avoided, for the most part. Something my grandmother told me a long time ago comes to mind. She said, "Sometimes you'll find more hell in the church house than you ever will on the street!" Took me a while to discover that for myself, but I did. The higher up their positions are in the church, the more underhanded and hypocritical they tend to be, I've noticed. Ironically enough, according to the Bible, the people who gave Jesus Himself the most problems were, in fact,
church folk
!
And that about does it for me right now. Gotta feed my boys here. I'll holla back later.